Hai Phong built an intersection south of Cau Binh with nearly 1,500 billion VND
10:49 - 20/10/2020
On September 2, the People's Committee of Hai Phong City started the project of the intersection of Cau Binh south (So ​​Dau ward, Hong Bang district) with a total investment of 1,484 billion VND from the city budget, Hai Phong Department of Transport as the owner. private.
Accordingly, the project consists of 3 main items of road in the intersection, the direct bridge from Binh bridge and the tunnel of Hong Bang - Bach Dang road will be implemented within 18 months.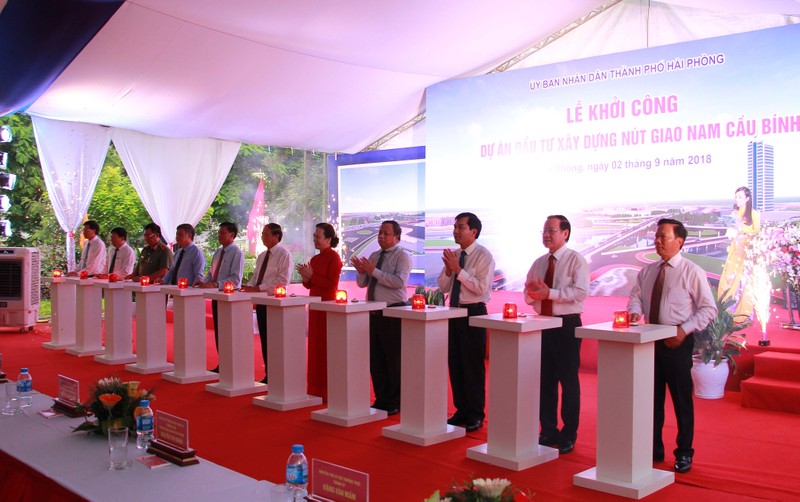 Hai Phong City People's Committee commenced the intersection of Cau Binh south to improve traffic at the northwest gate
The road item includes Hong Bang road with a foundation width of more than 50m, Bach Dang street more than 45m, the road leading to the node is 41m wide, the branch road from Hong Bang to Ring 2 and Ring 2 to Bach Dang with the width of 13m with the structure. high-level road surface A1.
The bridge category has 5 branches, including the bridge branch directly connecting from Cau Binh - Ring 2 14 spans longer than 430m, the branch Cau Binh - Hong Bang is longer than 120m, the branch of Hong Bang - Cau Binh is longer than 100m, the branch of Hong Bang - the belt 2 is longer than 90m, branch belt 2 - Bach Dang road is more than 90m long.
The Hong Bang - Bach Dang underpass section includes 2 sections of the tunnel 190m long and the open tunnel located at the ends of 140m long.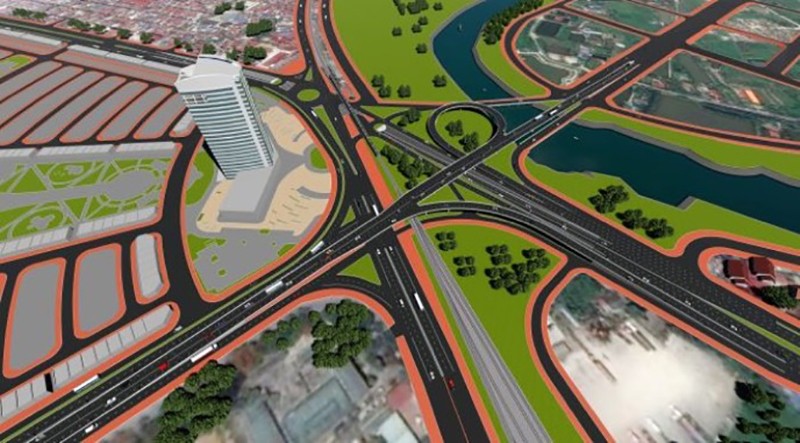 The intersection south of Cau Binh is expected to improve traffic conditions in the gateway area
The Department of Transport of Hai Phong said the project of the southern bridge Binh intersection is of particular importance to help improve the capacity of Binh bridge operation, improve traffic at the northwestern gate of the city , connect industrial zones with the country. Highway 5 and Highway 10 are more convenient. This project is seen as the realization of the policy of abolishing crossroads, building flyovers at the intersections between roads and railroads, and is expected to solve traffic congestion and accidents at this road and railway intersection.
Hai Phong City People's Committee Chairman Nguyen Van Tung said that thanks to the high economic growth rate, the high budget revenue has helped Hai Phong have resources to invest in improving urban transport infrastructure for development. .
Share: